PCR COVID-19 and Rapid Antigen COVID testing from Monarch Diagnostics.
SARS CoV-2 Coronavirus Testing
The Covid-19 pandemic has drastically changed the way we live and testing for the SARS-CoV-2 virus has become particularly important in stopping the spread nationwide. The outbreak of Covid-19 is widespread so we must do our best to test, isolate and safeguard the general population. With the SARS-CoV-2 virus constantly mutating, the public is seeing new strains emerge quite frequently. When cases surge it is our duty to help mitigate the transmission of the virus by testing and following recommendations of the CDC.
There are several types of Covid-19 testing available. Learn more about the different types of test we offer and the benefits and limitations of each.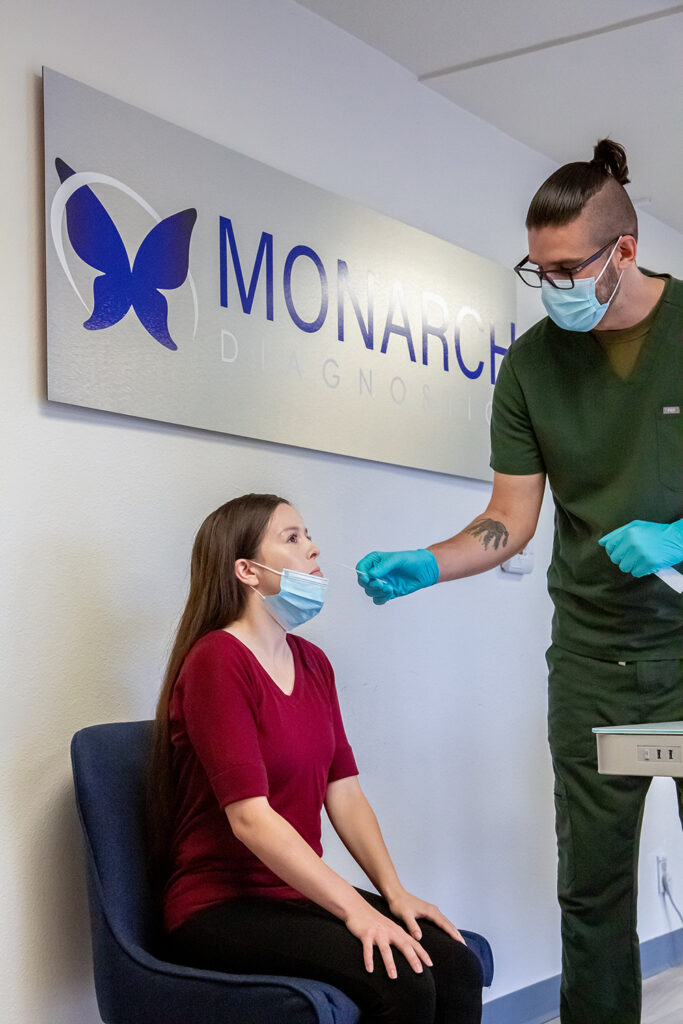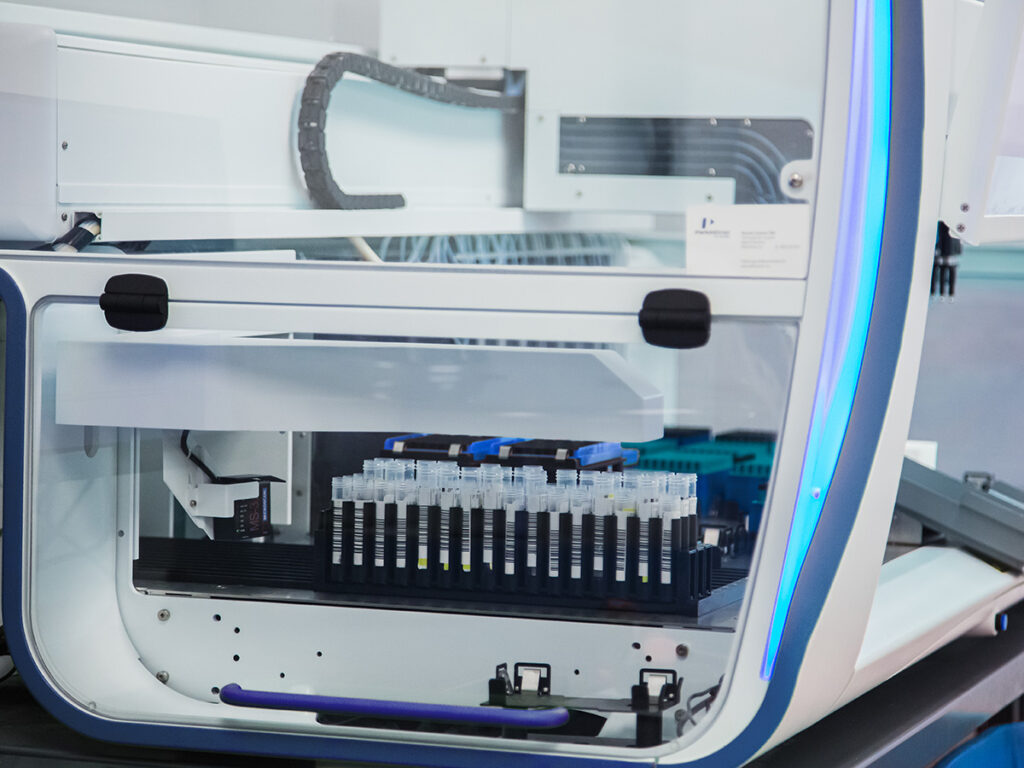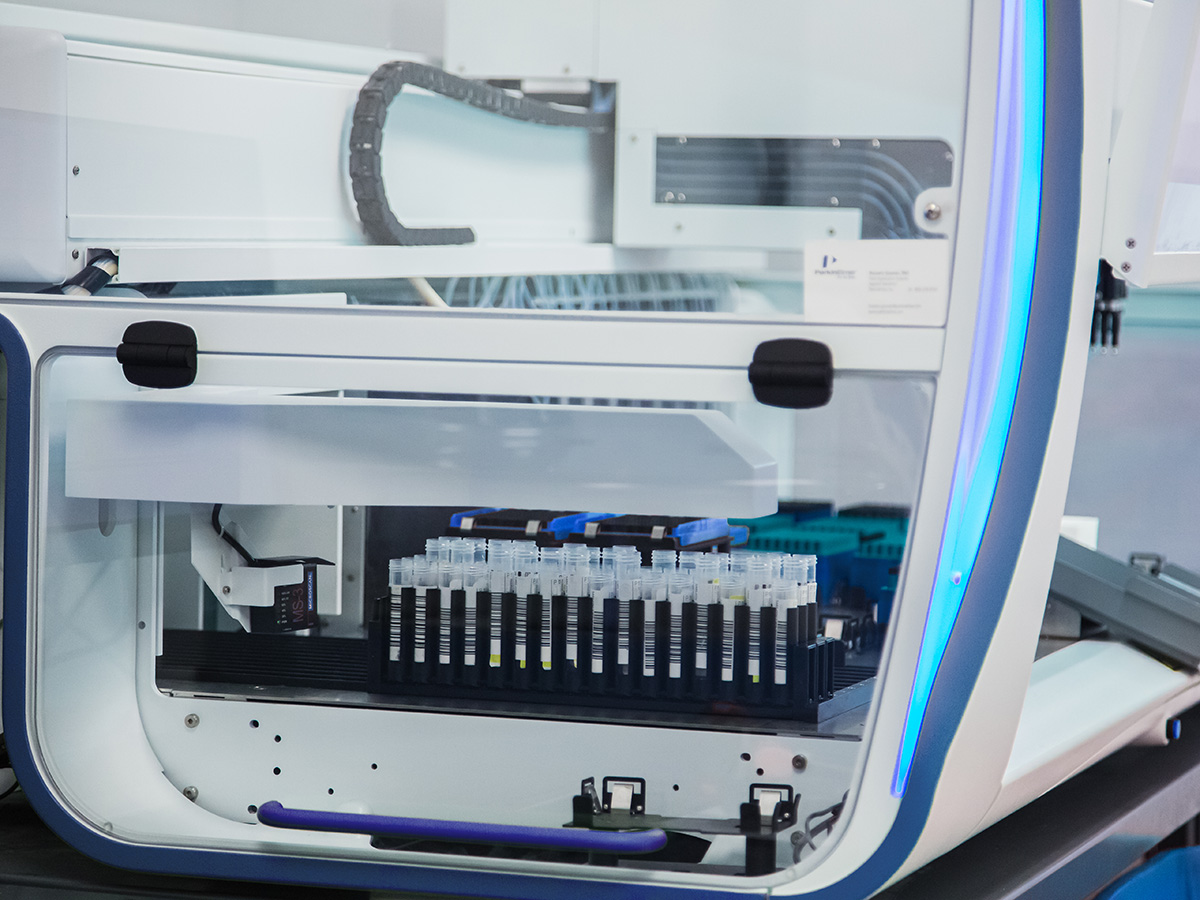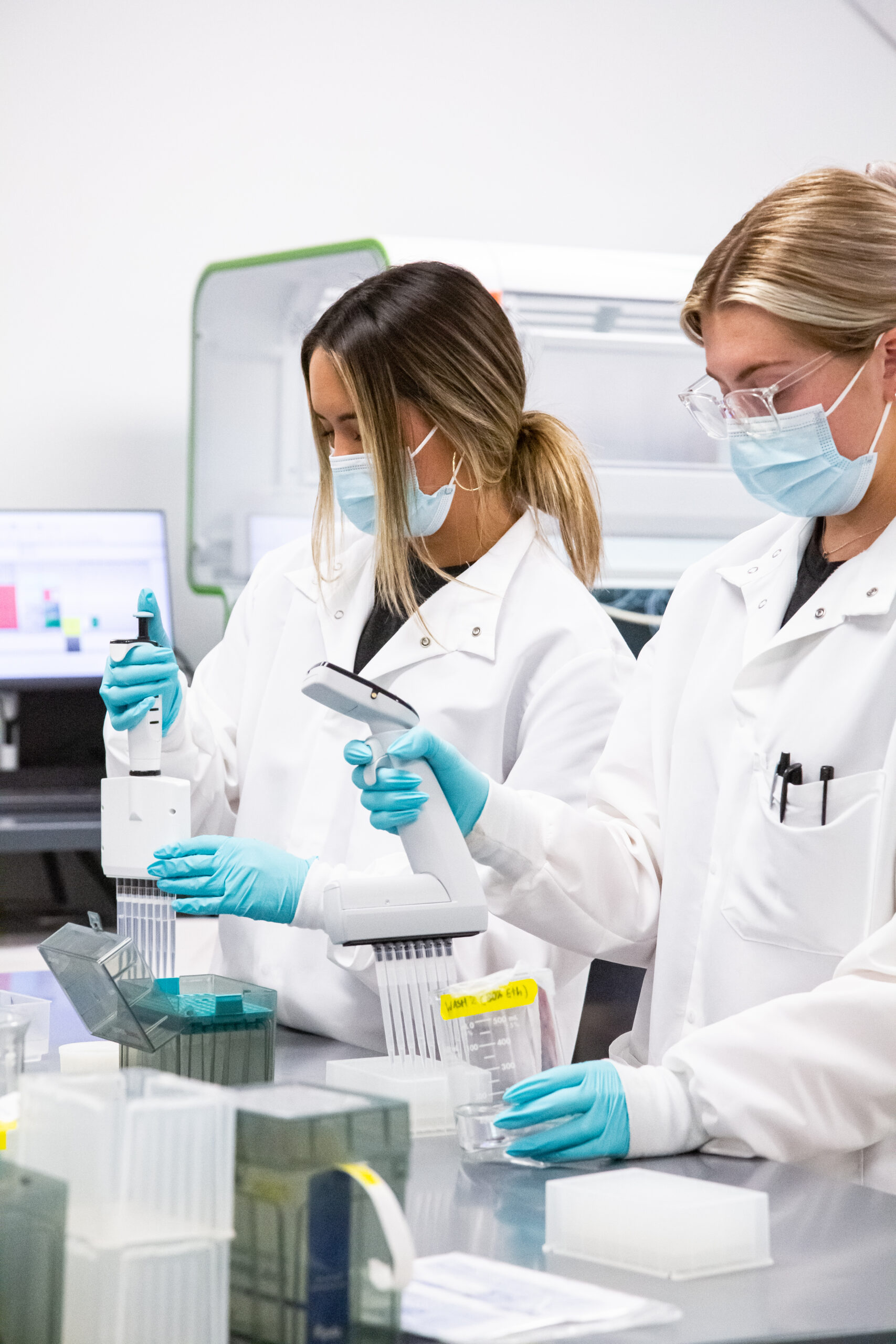 Sienna-Clarity Rapid Antigen Testing for COVID-19
Antigen testing is the quickest way to get a result for Covid-19, but these tests are not as sensitive or accurate as a RT-PCR test in detecting a viral infection.  Results can be attained in roughly 15 minutes and a nasopharyngeal swab is performed. Monarch Diagnostics utilizes the Sienna-Clarity antigen rapid test cassette which has been authorized by the FDA under an emergency use authorization. Antigen tests differ from PCR tests in that they only screen for the protein of the virus, meaning false negatives are quite common if you are asymptomatic or already past the early stages of contracting the virus. One of the disadvantages of antigen testing is that they are not widely accepted as proof of a negative result by many entities including employers, healthcare offices, schools, social events, and travel.
Accula Rapid Molecular PCR Test for COVID-19
The Accula Rapid PCR test provides qualitative results in 30 minutes and is a portable version of the standard RT-PCR lab test. Similar to the RT-PCR test, the Accula rapid PCR test is a molecular test developed to detect SARS-CoV-2 RNA and is administered via a nasal swab. Both options are considered the gold standard for Covid-19 testing, however the Accula Rapid PCR test can be performed on-site and does not require being sent to the lab for processing. This test is very convenient, offering quick and accurate results.
RT-PCR Lab Testing for COVID-19 (Polymerase chain reaction)
The Covid-19 RT-PCR (real-time reverse transcription-polymerase chain reaction) test is considered the gold standard for detecting Covid-19. It is one of the most accurate and sensitive laboratory methods that have been designed for the detection of Covid-19. If you test with us, one of our licensed professionals will perform an anterior nasal swab which will be sent to the laboratory for detection of SARS-CoV-2 RNA. Monarch Diagnostics is proud to offer same day results so if you are looking for a reliable and fast diagnosis, this is the test to go with. RT-PCR Lab Testing is the standard for COVID-19 Travel Testing.
Monarch Diagnostics provides COVID-19 Testing
Monarch Diagnostics provides multiple tests for Covid-19 including rapid antigen, rapid PCR and RT-PCR. You can come test with us at our facility by scheduling an appointment on our website or walk-in during our operating hours whenever is convenient for you. If you are in need of speedy testing and quick results we also provide concierge testing where our lab professionals come to you and bring back the samples to the lab for processing. You may schedule concierge testing on our website as well. We provide testing for schools, government agencies, professional sports teams, production sets and more. Monarch diagnostics is a leader in Covid-19 testing in the state of California, Irvine, Orange County, and across the Nation.
COVID-19 Concierge Testing
Through Monarch Concierge testing, we send tests with a licensed professional to your desired location to collect the sample without you having to come to the lab or go to a doctor's office. A safe, convenient, and accurate way to test with same-day results. Some of the advantages and reasons why many of our clients utilize concierge testing are: